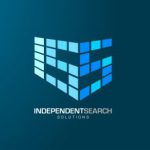 Website Independent Search Solutions Ltd
My client which is a rapidly expanding Medical Device business has a role for a Business Analyst at their European Head Offices in Dublin.
Joining this Team, you will be tasked with a range of Business Improvement Projects both on Data collection and Dissemination as well as implementing new solutions.
I am keen to speak with Business Analysts who are expert on Excel, BI Tools (Power BI, Tableau, etc.), Proficient in SQL along with a Work-Ethos and attitude which ad's real value to a Team.
I cannot emphasis enough how much this business offers in the way of Career Progression, as they grow new more senior roles will become available in different divisions of the business – APPLY TODAY
Business Analyst / Business Intelligent Tools / Power BI / Tableau / Excel / SQL / Business Improvement Project Management / West Dublin
Job Title: Business Analyst
Office: West Dublin
Package:
Full Time / Perm (Hybrid Work Model)
€55k – €65k Basic (Dependent on Experience & Open to Negotiation)
Bonus (5% – 7.5%)
Health Insurance
Pension
Paid Annual Leave
Role:
This is a multifaceted role with a range of Business Improvement Projects. You will be working on Projects specific to the European Market as well as collaborating with your colleagues Globally on existing Solutions.
Duties:
You will use data modelling techniques to identify ways in which the organisation can operate more effectively
Communicate with senior people in organisations to find out what they hope to achieve
Formulate ways for businesses to improve, based on previous research
Persuade internal and external stakeholders of the benefits of new technology or strategies
Oversee the implementation of new technology and systems
Run workshops and training sessions
Exploring how the organisation is currently operating via research, which could include interviewing employees and collecting quantitative data
Explore different solutions, their risks, benefits and impacts
Proposing solutions to an organisation's leaders, and keeping them updated with progress creating documents to outline the proposed changes and the steps involved.
Ensuring the changes are made – for example, by overseeing the implementation of new technology or a new approach
Contributing to training and support for people affected by new systems and processes
Products: A range of Medical Devices and Equipment used within Orthopaedic Surgery
Company: US Multinational working in the development and distribution of Surgical Ortho Devices Globally. European HQ in West Dublin, with plans to grow the business across European & Global Markets.
Experience:
Third Level Qualification (Science, Data, Business, or other relevant discipline)
3 – 5 Years in a similar role, working as a Business Analyst on multiple Projects
Candidates must have excellent Excel and BI Experience
Proficient in SQL
Personal Characteristics:
Process improvement mindset
Calm and methodical
Driven by a desire to succeed and a work ethos to match
The Motivation to overcome setbacks and rise to a challenge
If you would like to be considered for this opportunity, follow the links below and send me your CV.
Key Words: Business Analyst / Business Intelligent Tools / Power BI / Tableau / Excel / SQL / Business Improvement Project Management / West Dublin
Independent Search Solutions (ISS Ltd) is as the name suggests an Independent Recruitment Agency that aims to treat all its applicants with the up-most respect and in a professional manner. With a Company code of practice in place, you can be assured that your details will not be shown to any of ISS Ltd's clients without your consent. Due to the high volume of applications and interviews it is not always possible to contact all the relevant candidates with detailed feedback.