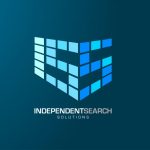 Website Independent Search Solutions Ltd
Due to continued expansion at my clients Medical Device Facilities, we have an opportunity for a Continuous Improvement (CI) Manager.
Based in Co. Mayo on the West Coast of Ireland a relocation package (€) is offered for both Irish based as well as EU Applications.
The successful candidate will implement Continuous Improvement plans in line with Global Continuous Improvement (CI) Strategy and Plant Strategy.
I am keen to speak with candidates coming from regulated manufacturing (Medical Device, Pharmaceutical, Agri-Food, FMCG) – APPLY TODAY
Continuous Improvement / Continuous Improvement Manager / Continuous Improvement Lead / CI Manager / CI / Medical Device / Pharmaceutical / Regulated Manufacturing / Relocation Package / Mayo / Ireland
Job Title: Continuous Improvement Manager
Location: (Co. Mayo, Ireland – West Coast)
Package:
Full Time / Permanent Role
€75k – €85k Basic (Dependent on Experience & Open to Negotiation)
Annual Bonus
Relocation Package (€)
Pension
Health Insurance
Parking
Canteen
Paid Annual Leave
Educational Assistance (€)
Role:
The Continuous Improvement (CI) Manager will support assigned areas through the coaching and development of local leaders on the administration, deployment, and technical aspects of the Production Systems.
You will help identify, develop, and deploy continuous improvement activities utilizing the systems and elements within the Production Systems. The CI Manager will engage with all levels of leadership in the prioritization and coordination of CI activities across the site, while consulting with Senior leaders and providing analysis on a variety of performance improvements, process related topics and cultural enablers supporting delivery of strategy (Safety, Quality, Service and Cost).
Duties:
Facilitate in-person or virtual "train the trainer" sessions to ensure consistency of implementation across site
Act as an independent, un-biased advisor to the plant manager; challenging the status quo while owning site performance
Serves as a coach to local leaders on the implementation and deployment of Production Systems while acting as a subject matter expert
Support leaders in the identification, definition and solving of complex problems that materially affect site performance using Visual Performance Management, Structured Problem Solving and use of other elements to standardize the solution
Partner with Regional and Global System leadership and subject matter experts to assess needs in support of developing system strategies and improvements that drive organizational performance
Acts as an internal resource in support of strategy deployment activities; supporting the development of short and long-term strategies incorporating Production System practices to facilitate progress and achieve strategic objectives
Build a culture of continuous learning and enablement through the deployment of Production Systems
Support associate development through observation, providing formal and informal feedback
Coordinates and leads key improvement initiatives while acting as a coach to internal teams; coordinating workshops, team trainings, and openly sharing technical expertise related to ensure continued adoption of elements
Coaches and develop a problem-solving culture at all levels of the organization
Experience:
Bachelor's degree in Operations Management, Engineering or Similar Discipline
5-8 Years in a manufacturing environment with a proven track record of performance management, including supervisory level experience for a minimum of 3 years
Strong track record of managing change in a high-volume manufacturing environment through the hands-on application of lean tools and employee engagement techniques
Demonstrated ability to lead a cross-functional team and challenge the status quo/change agent
Planning & Organizing: Able to plan activities and tasks
Decision Making: Identify and understand issues, problems, and opportunities whilst providing a viable solution
Adaptability: Able to work in a fast, dynamic, environment whilst being able to adjust readily to meet unexpected constraints
Passion for Results: Drive, high energy, maturity, and ability to work under pressure and deliver results; get things done (an action-oriented approach); overcome obstacles
Innovative thinking: while the role is quite structured, there is always a need to think of new ways to solve challenges
If you would like to be considered for this fantastic opportunity why not contact me directly in Ireland on my mobile (See Profile); Just ask for Patrick.
Alternatively, follow the links below and send me your CV.
Key Words: Continuous Improvement / Continuous Improvement Manager / Continuous Improvement Lead / CI Manager / CI / Medical Device / Pharmaceutical / Regulated Manufacturing / Relocation Package / Mayo / Ireland
Independent Search Solutions (ISS Ltd) is as the name suggests an Independent Recruitment Agency that aims to treat all its applicants with the up-most respect and in a professional manner. With a Company code of practice in place, you can be assured that your details will not be shown to any of ISS Ltd's clients without your consent.