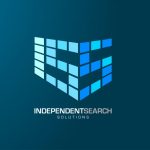 Website Independent Search Solutions Ltd
A new opportunity has been created in my clients EHS Team, we require an EHS Specialist to come on board this Multinational Business as it continues to expand their facility.
One of Irelands leading Pharmaceutical Firms, I am looking for EHS Engineers who have a background working in a Manufacturing Environment (Pharma, Medical Device, Food, Etc).
Within this regulated environment, you will support a number of Key EHS Programmes ensuring a strong culture of Safety and Environmental Goals.
Very competitive package on offer – APPLY TODAY
EHS Specialist / EHS Engineer / EHS Consultant / EHS Officer / Environment Health & Safety / EHS Manager / EHS / Pharmaceutical / Medical Device / Manufacturing / GMP / Mayo / Ireland
Job Title: EHS Specialist Engineer
Location: Co. Mayo
Package:
Full Time / 12 Month Contract / Day Shift
€Basic (Dependent on Experience & Open to Negotiation)
Relocation Package (Also within Ireland)
Paid Annual Leave
Parking
Canteen
Role:
Working as part of a cross-functional team in the assigned Business Unit, you will provide support to the management team and employees to achieve Safety and Environmental Goals & Objective. This role involves creating a culture of strong safety engagement amongst employees and utilising the Apex Operational Excellence Forum to drive EHS improvements, compliance with EHS requirements.  In addition, the EHS Engineer will lead a number of campus-wide EHS programs (Laboratory Departments).
Duties:
Actively engage with employees within the Business Unit (BU) to create an inclusive / ownership culture for Safety
Motivate, energise and influence the BU team to ensure fresh and leading-edge EHS programs, initiatives, and activities are effectively implemented
Maintain EHS KPIs ensuring they are continuously up to date. Attend and chair safety meetings with key stakeholders to drive positive action and performance, ensuring appropriate timely action on KPIs showing a declining trend
Develop and deliver EHS Training modules in accordance with EHS Training Plan and risk assessment
Lead EHS Risk Assessment program in BU and ensure all elements of facility, equipment, tasks, ergonomics and chemicals are appropriately risk assessed
Support accident/incident investigation to ensure appropriate root cause analysis completed and CAPAs implemented
Develop and support a system whereby Safety interventions/Safe start cards can be easily recorded by operators
Actively promote and develop the Behavioural Safety Program, by active engagement and support with management and core teams
Coordinate EHS promotional activities to create a culture of engagement
Complete regular audits to ensure the business meets all EHS Regulatory and Corporate requirements and engage relevant team members on the GEMBA
Attend FAT and perform review of URS/FDS etc for any new equip/process within the unit
Lead a number of campus-wide EHS programs as assigned (e.g. Emergency Response, Contractor Management, LOTO)
Experience: (Essential)
3-5 Years working as an EHS Engineer within a Manufacturing Environment
Knowledge and experience of EHS regulatory requirements, chemical safety and industrial hygiene.
Knowledge and experience of REACH Regulation also desirable
If you would like to be considered for this opportunity why not contact me directly on my mobile 00353 (0) 87 25 35 247, Just ask for Patrick.
Alternatively, follow the links below and send me your CV.
Key Words: EHS Specialist / EHS Engineer / EHS Consultant / EHS Officer / Environment Health & Safety / EHS Manager / EHS / Pharmaceutical / Medical Device / Manufacturing / GMP / Mayo / Ireland
Independent Search Solutions (ISS Ltd) is as the name suggests an Independent Recruitment Agency that aims to treat all its applicants with the up-most respect and in a professional manner. With a Company code of practice in place, you can be assured that your details will not be shown to any of ISS Ltd's clients without your consent.