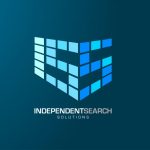 Website Independent Search Solutions Ltd
Great opportunity for a Project Manager (Engineering) coming from Manufacturing who wants to join an established and respected US Multinational.  
Competitive package, career prospects, a chance to work with international teams, and develop much need Medical Device Products used across the world – APPLY TODAY  
Engineering Project Manager / Project Manager / Engineering Manager / Program Manager / Manufacturing Manager / Engineer / Manufacturing / Medical Device / Pharmaceutical / Ireland
Relocation Package Open to European and Irish based Candidates.
Job Title: Project / Programme Manager (Engineering)
Location: (Ireland – West Coast)
Package:
Full Time / Permanent Role
€85k – 90k Basic (Dependent On Experience & Open to Negotiation)
Annual Bonus 7.5%
Relocation Package (Within Ireland & Europe)
Pension
Health Insurance
Parking
Canteen
Paid Annual Leave
Educational Assistance
Role:
The Project Manager (Engineering) is responsible for leading cross-functional teams in the development and commercialization of new products, technology, and equipment. Responsibilities include developing and executing integrated business and project plans, leading teams and providing guidance (engineering, operations, and quality) as well as managing project budgets and risks.
The Project Manager requires a blend of leadership, project management, process development, business acumen, and communication skills.
Leadership:
Lead activities across multi-functional and cross-geographical teams to meet deliverables
Lead the development of integrated business plans, manage and track project budgets, product cost, and capital, and establish return on investment
Support activities to scope and charter new projects
Process Development: 
Provide technical expertise to projects/programs business results
Develop and test process concepts to reduce /avoid risk when implementing full scale commercial production processes
Complete or coordinate proof of principle process development
Create process specifications, request for quotations, factory acceptance plans, validation plans, and other relevant documentation to support product introductions via new or existing equipment
Foster and manage supplier relationships in the procurement of equipment (i.e. identification, assessment, selection, and qualifications)
Complete or coordinate process development, characterization, and testing through the use of DOEs and relevant analysis techniques
Complete or coordinate with plant associates, equipment and processes qualifications (IQ, OQ, PQ) and support the manufacturing process transfer
Support capacity modelling and planning activities
Project / Program Management:
Use systematic techniques and ensure use of the stage gate or other suitable process to create, support, and manage the development of project goals, schedules, and tasks
Coordinate and lead project managers to ensure successful program outcomes
Obtain and/or negotiate resources as needed, assign tasks as appropriate, and ensure that commitments are met
Monitor project progress to anticipate risks and develop solutions before they become critical
Business Acumen:
Understand accounting principles, capital, and expense planning in support of project/program and departmental performance
Utilize resource planning to support department and corporate resource monitoring
Communication:
Present updates to senior leadership at project milestone meetings
Use clearly understood metrics to report progress to management
Experience:
Primary Degree in Engineering discipline
5-7 Years' relevant engineering experience within a manufacturing environment (Preferably Medical Device / Pharmaceutical)
Minimum 3 years of Project / Program Management experience
Project Management Training / Qualifications, PMP Preferred
If you would like to be considered for this fantastic opportunity why not contact me directly on my mobile 00353 (0) 87 25 35 247; Just ask for Patrick.
Alternatively, follow the links below and send me your CV.
Key Words: Engineering Project Manager / Project Manager / Engineering Manager / Program Manager / Manufacturing Manager / Engineer / Manufacturing / Medical Device / Pharmaceutical / Ireland
Independent Search Solutions (ISS Ltd) is as the name suggests an Independent Recruitment Agency that aims to treat all its applicants with the up-most respect and in a professional manner. With a Company code of practice in place, you can be assured that your details will not be shown to any of ISS Ltd's clients without your consent.