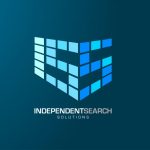 Website Independent Search Solutions Ltd
One of Independent Search Solutions clients has a challenging role for a Field Sales Executive.
Ideally based in Dublin the role will see you prospecting for new business as well as developing leads generated from third parties in the area of CCTV Security Solutions for businesses.
I am looking for Target Driven Sales Executive who have a proven track record in B2B Field Sales, with applications from candidates with strong communication & influencing skills actively sought – APPLY TODAY
Field Sales Executive / Field Sales / Sales Executive / Business Development Executive / Account Manager / Contract Sales / Solution Sales / CCTV Sales / Security Solutions / Dublin / Ireland
Job Title: Field Sales Executive
Office Location: Dublin
Territory: RoI (26 Counties)
Package:
Full Time / Permanent Role
€30k (Basic) Dependent On Experience & Open to Negotiation
Commission (30% Revenue Generated) Approx. €1.5k+ Per Month, €50k+ OTE
Company Car (Or Car Allowance Option)
Paid Annual Leave
Mobile Phone
Laptop
Role:
Reporting To: All Ireland Sales Manager
Business Development Executive:
You will be comfortable canvassing for new business, working in a cold calling Sales Environment
Book Appointments across your territory, targeting SME and Larger Firms
Meeting with and presenting to key decision makers within organizations; Security Managers, C-Level Directors, Small Business Owners
Close contracts in a Target driven environment
Manage your diary and pipeline, regularly updating the companies CRM System
Account Management:
Key Account Management of Strategic Accounts
Up Selling and Cross Selling the companies range of Security Support Solutions to existing clients
Meeting with Key Clients regularly ensuring they are kept up to speed on developments within the industry
Other:
Contributing to Marketing Material & Strategy
Attending relevant conferences and other events in order to develop new leads
Product: Selling CCTV Security Contracts, Real Time Online Monitoring Systems
Experience:
3 Years Plus Business Development Sales Experience with at least 2 Years in a Field Sales B2B Sales Environment
Track record in over achieving Targets
New Business Sales Executive
Full Driver's License
Personal Characteristics:
Entrepreneurial mindset, ability to identify opportunities and rise to the challenge of securing them
Sales focused with communication & influencing skills at an advanced level
Ability to create a positive impact and convey confidence and credibility to others in a Clinical Environment
Driven by a desire to succeed and a work ethos to match
The Motivation to overcome setbacks and rise a challenge
If you would like to be considered for this opportunity follow the links below and send me your CV.
Key Words: Field Sales Representative / Field Sales / Sales Executive / Business Development Executive / Account Manager / Contract Sales / Solution Sales / CCTV Sales / Security Solutions / Dublin / Ireland
Independent Search Solutions (ISS Ltd) is as the name suggests an Independent Recruitment Agency that aims to treat all its applicants with the up-most respect and in a professional manner. With a Company code of practice in place, you can be assured that your details will not be shown to any of ISS Ltd's clients without your consent.