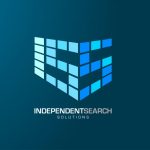 Website Independent Search Solutions Ltd
A client of ISS Ltd who supplies Medical Device Equipment used in a Surgical / Operating Room environment has a role for a Inventory Controller.
Covering all the major Hospitals (HSE, NHS, Private Hospitals) across the Island of Ireland this is a Filed based role and will see you on site managing the Medical Devices in Theatre / Hospital, in Stock (Dublin Depo) or in Transition.
I am keen to speak with candidates who have worked in a similar environment in the past and have excellent ERP transactions processing experience (NAV an advantage).
On Offer is a competitive package, company car (or car allowance), pension, life assurance and travel allowance– APPLY TODAY
Inventory Controller / Quality and Stock Controller / ERP / Navision / Surgical Equipment / Hospitals / Dublin / Ireland
Job Title: Inventory Controller
Office Location: Dublin 22
Package:
Full Time / Permanent Role
€ – Dependent on Experience and open to Negotiation
Company Car (A4 / Saloon Car & Fuel Card) (Or Car Allowance)
Pension
Life Assurance
Travel Allowance
Paid Annual Leave
Mobile Phone / Laptop
Role:
The primary purpose of the role is to support field based clinical and sales staff by providing effective control over both consignment implant and surgical instrument assets.
Duties:
Support / Lead the implementation of hospital consignment agreements with field based and hospital staff and reflect agreed stock quantities in Navision (ERP Solution)
Implement robust controls over stock additions and reduction to consignment
Support the optimisation of consignment levels relative to historical and projected sales demand to reduce the level of cash tied up in stock investment
Rotate short dated stock with weak demand in one hospital location to higher demand locations to reduce write offs to the P&L
Remove and replenish expired stock / report on actual implant write offs monthly
Support field based personnel with periodic cycle / year end counts and reconciliations to NAV
Support year end implant provision modelling / generation of audit support
Support introduction of the web portal with all hospital and stakeholders
Provide pre-live hospital support to ready procurement / theatre / rep for portal implementation
Provide post go-live hospital support for 2-3 weeks following implementation
Expert support on web portal bug resolution
Experience:
Min 2 Years ERP Transactions Processing Experience (NAV an advantage)
Previous Inventory Controller or Stock Controller position (2 Years) ideally in the Healthcare Sector
If you would like to be considered for this opportunity follow the link below and send me your CV.  Or give me a call on my mobile 00353 (0) 87 25 35 247, Just ask for Patrick
Key Words: Inventory Controller / Quality and Stock Controller / ERP / Navision / Surgical Equipment / Hospitals / Dublin / Ireland
Independent Search Solutions (ISS Ltd) is as the name suggests an Independent Recruitment Agency that aims to treat all its applicants with the up-most respect and in a professional manner. With a Company code of practice in place, you can be assured that your details will not be shown to any of ISS Ltd.'s clients without your consent.