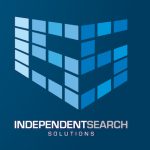 Website Independent Search Solutions Ltd
An excellent opportunity for a Manufacturing Engineer who is looking to improve their Professional Development within this Highly Automated Medical Device Production Facility.
A Permanent / Day Shift role; this position will focus on Manufacturing Electrical Controls and you will ideally have knowledge off and experience in Process Controls.
Based in County Mayo a relocation package is offered along with a competitive Basic and Bonus – APPLY TODAY
Process Engineer / Project Process Engineer / Manufacturing Process Engineer / Project Engineer / Manufacturing Systems / Controls Engineer / Medical Device / Pharmaceutical / Mayo / Ireland
Relocation Package Open to European and Irish based Candidates
Job Title: Manufacturing Process Engineer (Controls)
Location: Co. Mayo, Ireland
Travel: 15%
Package:
Full Time / Permanent
€55k – €65k (Basic)
7.5% Annual Bonus
Relocation Package (Within Ireland & Europe)
Pension
Health Insurance
Parking
Canteen
Paid Annual Leave
Role:
The focus of this role will be to work with the Engineering Manager and Senior Project Controls Engineer in the area of Design, Commissioning, Troubleshooting and Maintenance of the Electrical & Control Systems of both new and existing equipment in the plant.
Duties:
Process Support:
The position will provide specialized technical support in the day-to-day operation of the assigned manufacturing processes, specifically supporting the various control systems
Troubleshooting problems encountered in the daily operation of the equipment, implement corrective measures to machine issues and propose preventative measures to prevent re-occurrence
Explain an issue and communicate the path forward toward resolution to value stream technical support staff
Perform preventative and corrective control system maintenance, completing all associated paperwork including software change control and software records to ensure high levels of up-time
This position will involve out of hours support when necessary
Project Support:
Project Planning & Tracking: Position will be responsible for developing, tracking & communicating project plans for all control tasks
Equipment Qualification: Support qualification of new production equipment / processes, and ensure compliance to quality standards through execution of protocols
Safety / Risk Assessments: Position will be responsible for ensuring safety compliance of control hardware / software, and supporting both conduction and timely closeout of risk assessments
Experience:
Bachelor's Degree in Engineering discipline
3-5 Years Project / Process Engineering Experience within a regulated manufacturing environment (Medical Device, Pharma, Biotechnology, Life Science)
Skills Matrix:
PLC Machine Control & Operator Interface
Electrical Controls – Maintenance & Design
2D/3D CAD skills – Elect drafting/ Panel Design
Project Management / FMEA
Vision Systems, Servo Systems and Robotics
ELAU, B&R Rockwell PLC experience
Industrial Networks (Profibus etc)
Experience in clean-room manufacturing
If you would like to be considered for this fantastic opportunity, follow the link and send me your CV.
Or if you have any questions just give me a call to 00353 (0) 87 25 35 247, Just ask for Patrick.
Key Words: Process Engineer / Project Process Engineer / Manufacturing Process Engineer / Project Engineer / Manufacturing Systems / Controls Engineer / Medical Device / Pharmaceutical / Mayo / Ireland
Independent Search Solutions (ISS Ltd) is as the name suggests an Independent Recruitment Agency that aims to treat all its applicants with the up-most respect and in a professional manner. With a Company code of practice in place, you can be assured that your details will not be shown to any of ISS Ltd's clients without your consent.