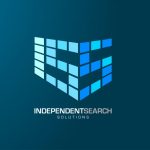 Website Independent Search Solutions Ltd
A Full Time / Permanent opportunity my client is looking for a Manufacturing Process Engineer to join there Value Stream Team.
Based in County Mayo a relocation package is offered as well as a competitive Basic and Bonus, Career Prospects and a rewarding culture.
You will ideally have 5 Years' experience in Project / Process Engineering within a regulated manufacturing environment – APPLY TODAY 
Process Engineer / Project Process Engineer / Manufacturing Process Engineer / Project Engineer / Manufacturing Systems / Medical Device / Pharmaceutical / Mayo / Ireland
Relocation Package Open to European and Irish based Candidates
Job Title: Project Process Engineer
Reporting To: Value Stream Manager
Location: Co. Mayo, Ireland
Package:
Full Time / Permanent
€50k – €55k Basic (Dependent On Experience & Open to Negotiation)
Bonus
Relocation Package (Within Ireland & Europe)
Pension
Health Insurance
Parking
Canteen
Paid Annual Leave
Educational Assistance
Role:
The role of the Process Engineer within the plant is too provide technical support to ensure optimum performance.  You will be a key resource in proactively bringing 'best practice' methodologies to the Value Stream that will lead to improved process capability, procedures and equipment.
Duties:
Process Improvements: Position will be responsible for identifying and implementing process & product related continuous improvement activities that improve product quality and grow overall equipment effectiveness in the area. Apply troubleshooting expertise to resolve equipment, systems and process problems using statistical and analytical methodologies
New Product introduction: Support timely introduction on any new products or product upgrades in the designated Value Stream area; including development of product costs (COGS)
Process Qualification: Support qualification of new products / processes, and ensure compliance to quality standards through execution of protocols.
Safety/ Risk Assessments: Position will be responsible for ensuring safety compliance in the area, and supporting both conduction and timely closeout of risk assessments
Mechanical Design: Responsible for concept development and supervision of mechanical machine design for upgrading/modification of existing equipment.
Continuous Improvement: Experienced in use of DMAIC improvement process. Good understanding of process capability and control chart techniques
QA Services: Engage with personnel in the identification and resolution of corrective/preventative actions that address any process quality related manufacturing issues. Involvement in process qualification and protocol work. Leading and executing of PFMEAs. Solves, in conjunction with the Quality department, customer related problems/issues as needed and is responsible for closeout of internal quality and CAPA related actions
Safety Review: Review mechanical design and installation for compliance to current safety standards and legislation
General: Accomplished in writing technical reports. Familiar and experienced with common fault finding techniques
Experience:
Bachelor's Degree in Engineering discipline
5 Years Project / Process Engineering Experience
Skills Matrix:
Understanding of PLC Systems
Pneumatics to an advanced level
2/3D CAD skills
Project Management training
Use of Lean Manufacturing principles (SMED and DMAIC techniques)
Occupational Health & Safety
If you would like to be considered for this fantastic opportunity why not contact me directly on my mobile 00353 (0) 87 25 35 247; Just ask for Patrick.
Alternatively, follow the links and send me your CV.
Key Words: Process Engineer / Project Process Engineer / Manufacturing Process Engineer / Project Engineer / Manufacturing Systems / Medical Device / Pharmaceutical / Mayo / Ireland
Independent Search Solutions (ISS Ltd) is as the name suggests an Independent Recruitment Agency that aims to treat all its applicants with the up-most respect and in a professional manner. With a Company code of practice in place, you can be assured that your details will not be shown to any of ISS Ltd's clients without your consent.