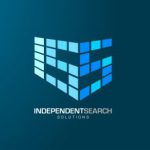 Website Independent Search Solutions Ltd
I currently have a challenging opportunity for a Medical Device Sales Manager.
My client is moving into a new area of Healthcare Sales and is ready to launch a new Ultrasound Device into the Irish Market.
I am keen to speak with Medical Device Sales Managers who have knowledge of or experience in Ultrasound Devices and Equipment, but I will consider all candidates coming from Medical Device Sales.
This is an exciting opportunity as this person will grow the business from inception, manage a team, liaise with the manufacture, and have full P&L responsibility – APPLY TODAY
Ultrasounds Devices / Ultrasound Equipment / Sonographer / Medical Device Sales Manager / Healthcare Sales / Sales Management / Dublin / Ireland
Job Title: Ultrasound Sales Manager
Reporting: Managing Director
Direct Reports: (1)
Office: Dublin
Territory: 32 Counties
Package:
• € – Basic (Dependent on Experience & Open to Negotiation)
• Annual Bonus (20%)
• Profit Share (Approx. 2-3 Weeks Basic Salary Per Year)
• Company Car (BIK Tax)
• Health Insurance (Employee, Partner, and Dependants)
• Pension
• Mobile Phone / Laptop
• Lunch Allowance (€)
• Paid Annual Leave (26 Days plus Public Holidays)
Role:
Reporting to the MD you will have total Leadership of the Ultrasound Division within the business, with the remit of Sales, Sales Management, P&L and Manufacturing Relationship Management.
Duties:
Sales / Management:
• Show ownership and accountability in the execution of strategy for the Ultrasound Team
• Guide the Sales Team to deliver agreed revenue / GP and profitability targets
• Work with the Sales team to embed a High-Performance culture which values continued professional development and personal accountability.
• Investigate new business opportunities, which will create value, target customers, and create demand
• Proactively keep up to date with developments in the industry, looking for opportunities
• Develop strong, ethical business relationships with customers which ensures usage of the products
Operations:
• Work closely with the Head of Operations to optimise information flows between the Ultrasound and Operations teams to enhance customer service levels, including inventory management and service levels
• Carry out performance reviews for the team, including annual appraisal and regular interim reviews. Establish KPIs and set SMART objectives for the team in order to execute the agreed plan and strategy
• Provide constructive and relevant feedback to the team on their performance from a KPI and behavioural perspective, providing appropriate coaching and support where there are performance concerns
• Work with Finance Team on annual budget and forecasting processes
• Ensure compliance with all HCC regulations
• Expense and budget management
• Provide input into on-going tendering processes as required
Distributor/Manufacturer Relationship:
• Develop and maintain an excellent working relationship with the principals, ensuring that our strategies and customer engagements are aligned
• Assume the role of primary point of contact with the Manufacture
• Ensure compliance with all partner agreements and regulations
Marketing:
• Understand the market dynamics and competition
• Work with the Marketing Team in the development of market strategies and marketing communications
• Develop and deliver profitable and sustainable marketing plans, appropriately using customer professional education
• Assist in the development and execution of promotional plans, clinical marketing presentations, tradeshow strategy, health economic and reimbursement strategies, peer-to-peer programs, and general sales force support, observing the principles of ethical business relationships
Company: 100% Irish owned Medical Device Distribution business, working with world leading brands and servicing Healthcare Customers across the 32 Counties of Ireland. Medium size business (100+ Head Count) with their Head Office and Distribution Centre located in Dublin.
Experience:
• Bachelor's Degree, MBA an advantage
• 6 – 10 Years in Medical Device Sales (Hospital), ideally also 2-3 Years Management experience
• I am open to consider candidates from a variety of Medical Device Sales background, but my preference is people coming from Ultrasound / Sonography
Personal Characteristics:
• You are someone who has an ability to get things done. You are driven, ambitious and motivated by the opportunity to sustain and enhance your colleague experience
• Excellent influencing skills you have the ability work collaboratively and foster relationships at all levels
• You are self-motivated and constantly seeking better outcomes for all stakeholders
• You are pragmatic in your approach and bring curiosity and creative thinking to the team
• Driven by a desire to succeed and a work ethos to match
• The Motivation to overcome setbacks and rise a challenge
If you would like to be considered for this fantastic opportunity, follow the links below and send me your CV.
Alternative give me a call to 00353 (0) 87 25 35 247, Just ask for Patrick.
Key Words: Ultrasounds Devices / Ultrasound Equipment / Sonographer / Medical Device Sales Manager / Healthcare Sales / Sales Management / Dublin / Ireland
Independent Search Solutions (ISS Ltd) is as the name suggests an Independent Recruitment Agency that aims to treat all its applicants with the up-most respect and in a professional manner. With a Company code of practice in place, you can be assured that your details will not be shown to any of ISS Ltd's clients without your consent.