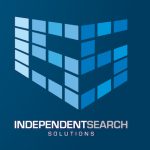 Website Independent Search Solutions Ltd
My clients which are an established supplier of Equipment and Medical Devices to Healthcare across the 32 Counties has a role for a Medical Device Sales Specialist.
I am open to considering established Sales Rep's coming from Medical Device Sales as well as Hospital based Nurses with specific experience in Defibrillators and Ventilators for Resuscitation (A&E / ICU).
This role will involve both Selling Equipment and Training staff on its use across both Secondary and Primary Care Environments.
Offering a competitive package (€) full training is supplied on my clients range of equipment – APPLY TODAY
Hospital Sales / Resuscitation / ICU / A&E Nurse / Primary Care Sales / Medical Device Sales Specialist / Training / Medical Sales / Sales Rep / Dublin / Leinster / Ireland
Job Title: Medical Device Sales Specialist
Territory: Dublin / Leinster
Office: Dublin
Package:
• €50k – €55k Basic (Dependent on Experience)
• Commission (€15k)
• Company Car Audi A4 & Fuel Card
• Pension
• Health Insurance
• Lunch Allowance
• Life Assurance
• Paid Annual Leave
• Mobile Phone, Laptop, iPad
Role:
The Sales Specialist will achieve sales and market share objectives by promoting a range of Medical Device Products to both Primary and Secondary Care Customers.
Duties:
• Grow and Manage Clinical Relationships on Territory
• Promote the companies range of Products / Solutions
• Education and Demonstration of specific Products you are selling
• Achieve pre-agreed targets and market share in both a Key Account Management and New Business Sales Environment
• Attend exhibitions and clinical meetings as required

Customers: Consultants, GP Principles, NCHDs, Resuscitation Officers, Nursing & Medical staff up to Medical Directors & DONs and Biomedical Engineers
Core Products: Defibrillators and ventilators for resuscitation, emergency and high dependency care, ventilation, and clinical simulation and training products
Experience:
• 3 – 5 Years Hospital Sales Experience (Medical Device)
• Full Clean Driving License
• Nursing qualification with experience of acute care specifically patients requiring ventilating support although not a pre-requisite would be a distinct advantage
Personal Characteristics:
• Entrepreneurial mind-set, ability to identify opportunities and rise to the challenge of securing them
• Sales focused with communication & influencing skills at an advanced level
• Ability to create a positive impact and convey confidence and credibility to others in a Clinical Environment
• Driven by a desire to succeed and a work ethos to match
• The Motivation to over-come setbacks and rise a challenge
If you would like to be considered for this opportunity, follow the link below and send me your CV.
Key Words: Hospital Sales / Resuscitation / ICU / A&E Nurse / Primary Care Sales / Medical Device Sales Specialist / Training / Medical Sales / Sales Rep / Dublin / Leinster / Ireland
Independent Search Solutions (ISS Ltd) is as the name suggests an Independent Recruitment Agency that aims to treat all its applicants with the up-most respect and in a professional manner. With a Company code of practice in place, you can be assured that your details will not be shown to any of ISS Ltd's clients without your consent.