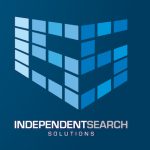 Website Independent Search Solutions Ltd
I have a challenging role for a Medical Sales Rep to cover the Dublin / Leinster Territory.
Selling a range of Consumables and Capital Equipment into the Primary Care Sector (GP Surgeries); I am keen to talk with Medical Sales Rep's who have a track record of opening new accounts.
This opportunity comes with full training on a range of Products, but you will operate independently across the Territory, with Customer Support, Distribution and Engineering Support handled by your colleagues.
You will need to be able to demonstrate a strong Business Development background as this will be tested at Interview stage – APPLY TODAY
Business Development / B2B Sales Rep / New Business Sales / Field Sales Rep / Sales Representative / Medical Sales / Healthcare Sales / Primary Care / GP Surgery / Dublin / Leinster
Job Title: Territory Account Manager (New Business Sales)
Territory: Dublin / Leinster
Package:
Full Time / Perm
€45k – €55k Basic (Dependent on Experience & Open to Negotiation)
Commission (20% of Basic Salary)
Profit Share (€1,500 – €2,500 pa)
Company Car
Pension (5%/5%)
Life Assurance and Income Protection Cover
Lunch Allowance (€190 / Month)
Mobile Phone / Laptop / iPad
Paid Annual Leave (24 Days)
Role:
The Business Development Executive will achieve sales and market share objectives by selling and demonstrating a range of Medical Equipment and Services to a specific customer base of Primary Care Customers (GP Surgeries) across Territory.
Duties:
Develop relationships with key customers into lasting business partnerships
Achievement of sales plans on a quarterly and annual basis
Assist customers with clinical, technical, and commercial inquiries
Business planning and implementation throughout area of responsibility
Development of new business opportunities and determination of new client and market potential
Provide feedback on customers, promotional programs, and environmental changes and provide ideas to improve product and company performance in the marketplace
Attendance at relevant conferences, meetings, and trade shows
Work with the Marketing Team to develop Online / Offline Copy for promoting the products to the customer base and end users
Products: A range of Medical Devices and Equipment for the total fitting-out of a GP Surgery (Capital and Consumables)
Customers: Primary Care
Experience:
3 – 5 Years B2B / Field Sales Experience (B2B Sales)
Full Clean Driving License
Specific experience within healthcare sales such as Dentistry, Pharma or Hospital Sales a major advantage but not essential
Personal Characteristics:
Entrepreneurial mindset, ability to identify opportunities and rise to the challenge of securing them
Sales focused with communication & influencing skills at an advanced level
Ability to create a positive impact and convey confidence and credibility to others in a Clinical Environment
Driven by a desire to succeed and a work ethos to match
The Motivation to overcome setbacks and rise a challenge
If you would like to be considered for this fantastic opportunity why not contact me directly on my mobile 00353 (0) 87 25 35 247; Just ask for Patrick.
Alternatively follow the links below and send me your CV.
Key Words: Business Development / B2B Sales Rep / New Business Sales / Field Sales Rep / Sales Representative / Medical Sales / Healthcare Sales / Primary Care / GP Surgery / Dublin / Leinster
Independent Search Solutions (ISS Ltd) is as the name suggests an Independent Recruitment Agency that aims to treat all its applicants with the up-most respect and in a professional manner. With a Company code of practice in place, you can be assured that your details will not be shown to any of ISS Ltd's clients without your consent. Due to the high volume of applications it is not always possible to give detailed feedback.