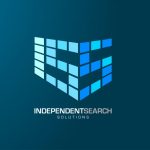 Website Independent Search Solutions Ltd
A Production Supervisor is required for the Night Shift at this Multinational Pharmaceutical Firm in County Mayo.
An initial 18 Month Contract there is a Competitive Basic with a 33% Shift Premium and Employee Benefits on Offer.
I am keen to speak with candidates with Pharma Manufacturing and/or Aseptic Filling experience – APPLY TODAY  
Production Supervisor / Manufacturing Supervisor / Pharmaceutical Manufacturing / Aseptic Filling / Supervisor / GMP / Mayo / Ireland
Job Title: Production Supervisor
Team Size: 15-20 Operators
Location: Mayo, Ireland
Package:
18 Month Contract
€ Package Negotiable (Dependent On Experience)
33% Shift Premium
Health Insurance
Parking
Canteen
Paid Annual Leave
Role:
Responsible for the day to day running and coordination of production activities in the Compounding and Filling Departments.
Duties:
Responsible for the Hiring of new personnel
Processing TMS and holidays
Reporting and monitoring personnel performance
Drive Safety and Quality within the Department
Chair the Tier board meetings
Supporting Projects, Audits, Vendors, QMS
Experience:
3rd Level Science / Engineering degree
3-5 Years' Experience working in Manufacturing (Preferably Pharma / Aseptic Environment)
1-2 Years Supervisor Experience
Personal Characteristics:
Relationship Building: Establishing excellent working relationships with all functions
Communication: Excellent communication, facilitation and presentations skills, both written and oral. Articulate the training requirements in a clear, concise and persuasive manner
Planning & Organising: Excellent analytical skills. Ability to plan and schedule
Decision Making: Identify and understand issues, problems, and opportunities whilst providing a viable solution
Adaptability: Able to work in a fast, dynamic, environment whilst being able to adjust readily to meet unexpected constraints
Passion for results: Drive, high energy, maturity, and ability to work under pressure and deliver results; get things done (an action-oriented approach); overcome obstacles
If you would like to be considered for this fantastic opportunity why not contact me directly on my mobile 00353 (0) 87 25 35 247, as I tend to be out of the office most day; Just ask for Patrick.
Alternatively follow the links below and send me your CV.
Key Words: Production Supervisor / Manufacturing Supervisor / Pharmaceutical Manufacturing / Aseptic Filling / Supervisor / GMP / Mayo / Ireland
Independent Search Solutions (ISS Ltd) is as the name suggests an Independent Recruitment Agency that aims to treat all its applicants with the up-most respect and in a professional manner. With a Company code of practice in place, you can be assured that your details will not be shown to any of ISS Ltd's clients without your consent.