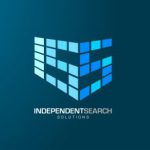 Website Independent Search Solutions Ltd
My client is a Galway based facility which is INAB & HPRA Accredited in Microbiology Media Manufacturing.
They have a need to fill a Leadership position within the Quality Team – QC Manager.
I am keen to speak with Laboratory based Quality Managers coming from Regulated Manufacturing, who have track records of leading quality functions across facilities and a background in people management.
An excellent opportunity with career prospects at this large and diversified business – APPLY TODAY
Quality Control / QC Manager / QC / Quality Assurance / cGMP / ISO 17025 / Microbiology Media / Galway / Ireland
Job Title: Quality Control Manager
Location: Galway
Reporting To: QA Manager
Direct Reports: Quality Control Laboratory Staff
Package:
• Full Time / Perm Role
• €50k – €55k+ (Basic) Negotiable
• Annual Bonus (5%)
• Pension
• Life Assurance
• Disability Benefits
• Paid Annual Leave
• Parking
Role:
Prepare and implement plans both long and short term for your area of responsibility in line with the company's defined strategy and agreed financial targets.
Duties:
Maintain accreditation under ISO17025:
• Manage the Quality Management Systems and SOP's for the laboratory ensuring the requirements of ISO 17025 are implemented, maintained and complied with
• Management of Quality Control Laboratory work planning to ensure all samples are tested in a timely fashion
People & Stakeholder Management:
• Manage and allocate daily tasks for all QC personnel, staff training and supervision, staff issues, allocation of holidays, and delegate extended working hours on a weekly basis
• Mediate between the testing personnel and all other departments
• Arrange and support training, continual improvement and supervision of test personnel
• Organise and manage Laboratory Management Review and Quality Control meetings
• Represent the QC Laboratory in regulatory and customer audits and ensure the timely close out of NC actions / recommendations identified from all audits
• Review and Release, verification of test results to confirm product/batch compliance
• Publishing of batch certs of analysis on the website when testing is complete and results confirmed compliant
• Review and trend lab generated data to ensure continual improvement
• Report on trends monthly in the monthly report when required.
• Perform and facilitate internal audits, regulatory audits, supplier audits and customer audits.
• Support management and completion of site audit schedule.
• Assist, develop and ensure implementation of in-house documents, e.g. Standard Operating procedures (SOPs), Validation protocols, Risk assessments, technical files, etc.
• Support and/or lead communication with Customers regarding technical queries.
• Ensure maintenance of the Laboratory Quality Manual, SLA's, Laboratory Procedures and supporting documents as needed
Equipment Maintenance:
• Ensure compliance with equipment calibration schedules and verification
• Ensure maintenance of Lab equipment is performed and evaluate new and/or replacement equipment as required
• Ensure test method and equipment validations are completed on time
• Manage consumables for the lab to ensure continuous supply
• Maintain equipment calibration and verification
• Regularly review cleaning schedules and requirements
• Ensure competency and EQA testing-pH and WASP is performed.
• Prepare, perform and evaluate relevant Risk Assessments across all departments.
Experience:
• 3rd Level Qualification in Engineering/Science
• 5-8 Years of Experience in Regulated Manufacturing – Medical Device, Pharma, Biotechnology, Life Science
• 5-8 Years Plus in a QC Laboratory environment
• 2-5 Year Management, Supervisor experience
• Working knowledge of ISO 17025
• Working knowledge of IVDD 98/79/EC and/or IVDR (EU) 2017/746
If you would like to be considered for this opportunity why not contact me directly on my mobile 00353 (0) 87 25 35 247, Just ask for Patrick.
Alternatively, follow the links below and send me your CV.
Key Words: Quality Control / QC Manager / QC / Quality Assurance / cGMP / ISO 17025 / Microbiology Media / Galway / Ireland
Independent Search Solutions (ISS Ltd) is as the name suggests an Independent Recruitment Agency that aims to treat all its applicants with the up-most respect and in a professional manner. With a Company code of practice in place, you can be assured that your details will not be shown to any of ISS Ltd's clients without your consent. Due to the high volume of applications and interviews it is not always possible to give detailed feedback.