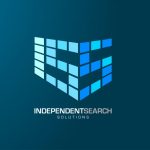 Website Independent Search Solutions Ltd
My client is looking for a Qualified Person (QP) either based in the West of Ireland or looking to relocate.
An established Pharmaceutical firm, they offer some of the best Remuneration Packages in the Market.
You will need to have previously worked in a Pharmaceutical Environment and worked as a Qualified Person (QP) for a period of 2 Years or more.
With full authority to hire, promote and manage the performance of the product review department. The total staff to be supervised include three, (4) direct reports and zero (0) indirect reports – APPLY TODAY  
Qualified Person / Quality Manager / Quality Assurance / Quality / QP / QA / Pharmaceutical / Medical Device / GMP / Mayo /Ireland
Job Title: Qualified Person / Quality Manager
Location: Co. Mayo
Package:
Permanent / Full Time
€-Basic (Dependent on Experience & Open to Negotiation)
Bonus
Health Insurance
Pension
Parking
Canteen
Paid Annual Leave
Relocation Package
Role:
The Quality Manager will hold responsibility for QA activities in support of the process through the Product Release Function. The role will provide support to the QA/QP Associate Director in addition to the Business Unit Leader in achieving the required goals and objectives; meeting customer requirements and the necessary regulatory requirements as lay down by the FDA, EU and regional Ministries of Health as relevant. The Quality Manager will assist the Associate Director in the management of key quality system elements including:
Act in the capacity of a Qualified Person in accordance with Annex 16, EudraLex Volume 4 and Directive 2001/83/EC to support disposition of Products
Manages the batch disposition process to ensure timely release of products
Ensures the batch disposition process maintains compliance with site practices and regulatory requirements
Support the Non Conformance/ CAPA program
Support the Change Management program in the Business Unit
Be a SME for quality records and quality systems, ensuring consistency of records
Promote technical writing and quality awareness
Provide Quality support to site projects
Support the Self-Inspection program
Inspection Management (internal site preparation, pre-audit MOH requests, Response/ report compilation & issuance, Post audit commitment management)
Represent quality at daily and weekly cross functional meetings
Support the site quality plan and ensure plan execution
Coordinate compliance initiatives
Support the Site Quality Risk Management Program
Experience:
Third Level Qualification
2-5 Years Previous Experience in a Qualified Person (QP) Role within the Pharmaceutical Sector
Personal Characteristics:
Relationship Building: Establishing excellent working relationships with the Business Unit Planners. Hands on approach and giving clear and concise instruction when required
Communication: Excellent communication and presentations skills, both written and oral – ability to present forecasting, capacity, and other relevant planning data in a clear and concise manner to the Business Unit Planners and where required, to management
Planning & Organizing: Able to plan activities and tasks
Decision Making: Identify and understand issues, problems, and opportunities whilst providing a viable solution
Adaptability: Able to work in a fast, dynamic, environment whilst being able to adjust readily to meet unexpected constraints
Passion for Results: Drive, high energy, maturity, and ability to work under pressure and deliver results; get things done (an action-oriented approach); overcome obstacles
If you would like to be considered for this fantastic opportunity why not contact me directly on my mobile 00353 (0) 87 25 35 247; Just ask for Patrick.
Alternatively, follow the links below and send me your CV.
Key Words: Qualified Person / Quality Manager / Quality Assurance / Quality / QP / QA / Pharmaceutical / Medical Device / GMP / Mayo /Ireland
Independent Search Solutions (ISS Ltd) is as the name suggests an Independent Recruitment Agency that aims to treat all its applicants with the up-most respect and in a professional manner. With a Company code of practice in place, you can be assured that your details will not be shown to any of ISS Ltd's clients without your consent.