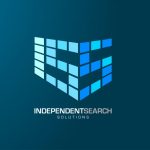 Website Independent Search Solutions Ltd
An initial 12 Month Contract, the purpose of this position is to provide Quality Engineering and Process Validation services for this large and diversified Medical Device Facility.
With extensive Manufacturing Processes already in existence and New Equipment Up-Grades you will ideally have a background in Developing and Implementing Validation Protocols.
A great opportunity for someone looking for a career move for the New Year and a chance to work with a well-respected Medical Device Manufacture – APPLY TODAY
Quality Engineer / Validation Engineer / Quality / Process and Equipment Validation / GMP / Medical Device / Mayo / Ireland
Job Title: Quality Engineer (Validation)
Location: County Mayo, Ireland
Package:
Initial 12 Month Contract
€ Package Negotiable (Dependent On Experience)
Health Insurance
Life Assurance
Parking
Canteen
Paid Annual Leave
Role:
Complete Process and Equipment Validation including FAT, SAT, IQ, OQ, PQ protocol development, implementation and report completion
Conduct Risk Management / FMEA / Statistical Analysis
Conduct process capability assessment as part of process changes management
Implement process control and ensure process capability is maintained and identify opportunities for process improvement.
Conduct CAPA analysis to determine root cause and complete problem resolution
Ensure process changes are implemented per change control procedures
Experience:
3rd Level Science / Engineering degree
Minimum 2 Years' Experience working in a Quality Engineer role (Medical Device)
Comprehensive understanding of Process and Equipment Validation (Existing and New Equipment)
If you would like to be considered for this fantastic opportunity why not contact me directly on my mobile 00353 (0) 87 25 35 247, Just ask for Patrick.
Alternatively follow the links below and send me your CV.
Other Roles @ ISS Ltd;
Validation Engineer / Pharmaceutical
CQV Engineer / Pharmaceutical
Senior Process Engineer / Medical Device
Key Words:  Quality Engineer / Validation Engineer / Quality / Process and Equipment Validation / GMP / Medical Device / Mayo / Ireland
Independent Search Solutions (ISS Ltd) is as the name suggests an Independent Recruitment Agency that aims to treat all its applicants with the up-most respect and in a professional manner. With a Company code of practice in place, you can be assured that your details will not be shown to any of ISS Ltd's clients without your consent.