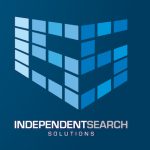 Website Independent Search Solutions Ltd
My client which is an International Medical Device Distributor with operations in Ireland, UK, EU, and US has a need for a Quality Manager.
Reporting directly to the Director of Quality, Compliance and Regulatory Affairs you will work with international subsidiaries ensuring that robust Quality Management Systems are putting in place for all local, national, and international standards and regulations.
With two direct reports and multiple stakeholders both internally and externally you will work on a range of Projects to maintaining existing processes as well as developing new systems in line with international best practice.
I am keen to talk with; hands-on and self-confident managers, who have a track record of leading and mentoring team members to deliver best in class standards within the industry.
You will need to come from the Medical Device / Pharmaceutical industry, and have a detailed knowledge of relevant, ISO, MDR and Quality Management Systems – APPLY TODAY
Quality Manager / QMS / ISO 9001:2015 / ISO 13485:2016 / MDR / GDP / ISO 14001 / ISO 50001 / Leadership / Q-Pulse / Dublin / Ireland
Job Title: QMS Manager
Main Office: Dublin
Travel: 10% – 15%
Direct Reports: (2)
Package:
Full Time / Perm Role
€65k – €75k+ (Basic) Negotiable
Annual Bonus (10%)
Health Insurance
Pension (5%)
Paid Annual Leave
Parking
Role:
Reporting to the Director of Quality, Compliance and Regulatory Affairs, the Quality Manager will be responsible for leading and developing an integrated quality management system across 10 Medical Device Distributors based in Ireland, UK & Mainland Europe. Building on a strong well-established system in place currently, this role will build out our current QMS into a fully integrated system to include ISO 13485, ISO 14001 and sustainability standards.
Duties:
Internal Audits to be scheduled and completed for the year for all sites and standards
RP / Deputy RP activities to support the WDA
CAPA including Root Cause Analysis- review and follow up of actions and their effectiveness
Annual checks to be completed, all records required to be documented
Management review; by business unit, and by standard
Monthly / quarterly updates and all documentation to be filed
Document Control Schedule – SOPs / Policies / Flows / Forms – register and management of same including version control for SOPs, index register, go live and communication across several business units, to be developed out into Q-Pulse
Change Control; management of Change Control Process, document each request and follow up for close out
Risk assessment and mitigation actions documented and followed up with relevant Managers
Monthly / quarterly metrics to report on progress on each functional area
Quarterly Feedback review metrics, by business unit– documents actions and close out
Ensure records are maintained of Temperature and Humidity monitoring requirements
Customer Satisfaction – manage the expectations of and requirements for a QMS for both internal and external stakeholders
Preparation and facilitation for and involvement in external audits
Responsible for the introduction of new /amended SOPs into QMS working closely with the Projects Department
Work to further develop the QMS across the divisions into a consolidated QMS, in line with ISO 9001:2015, ISO 13485:2016, MDR, GDP, ISO 14001, ISO 50001.
Management of Quality Team members (2)
Training creation and delivery for areas covered by the Quality Management System, including GDP and Regulatory requirements
Co-Ordinate the activities necessary to ensure inspection readiness for all inspections and support the business unit to resolve any regulatory agency inspection findings
Responsible for qualification and validation documents relating to premises and equipment
Experience:
3rd Level Qualification in Quality/Science/Business
5-8 Years working in a Quality Management role within Medical Device / Pharma
RP / deputy RP experience would be advantageous
Experience with a QMS software solution. QPulse experience would be advantageous.
A strong understanding of the MDR Regulations, ISO, Good Distribution Practice
If you would like to be considered for this opportunity why not contact me directly on my mobile 00353 (0) 87 25 35 247, Just ask for Patrick.
Alternatively, follow the links below and send me your CV.
Key Words: Quality Manager / QMS / ISO 9001:2015 / ISO 13485:2016 / MDR / GDP / ISO 14001 / ISO 50001 / Leadership / Q-Pulse / Dublin / Ireland
Independent Search Solutions (ISS Ltd) is as the name suggests an Independent Recruitment Agency that aims to treat all its applicants with the up-most respect and in a professional manner. With a Company code of practice in place, you can be assured that your details will not be shown to any of ISS Ltd's clients without your consent.