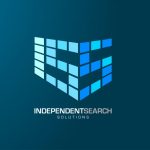 Website Independent Search Solutions Ltd
An established Pharmaceutical firm based on the west coast of Ireland – County Mayo.
This opportunity offers a great work / life balance, career prospects, a competitive remuneration package and one of the most beautiful locations in Ireland to live in.
A challenging role with direct reporting on-site (Quality) and dotted line to R&D in the UK this role will be very Project orientated with many stakeholders.
You will need to have a background in Quality (3-5 Years) within a Pharmaceutical Manufacturing environment with candidates who have Product Development QA experience actively sought – APPLY TODAY  
Pharmaceutical R&D / Quality Manager / Quality Assurance / Quality / QP / QA / R&D / Product Development QA / Pharmaceutical / GMP / Mayo /Ireland
Job Title: R&D Quality Manager
Location: Co. Mayo
Travel: Up To 20%
Package:
Permanent / Full Time
€-Basic (Dependent on Experience & Open to Negotiation)
Bonus (Included if candidate has a background in Sterile Manufacturing)
Health Insurance
Pension
Parking
Canteen
Paid Annual Leave
Relocation Package
Role:
Responsible for application of global Quality Assurance Operational activities that balance patient safety, domestic and international regulatory requirements and Quality Assurance standards.
You will interact with Global Teams to verify that Chemistry, Manufacturing, and Controls activities are in alignment with Clinical, Non-Clinical and Regulatory Affairs efforts in support of product development and launch.
This position is also responsible for supporting operational activities and requirements for all new biological products, ensuring critical patient safety parameters are met while minimizing time from discovery to clinic based on sound regulatory risk management and mitigation.
As well as internal stakeholder interactions, this role will also interact with external stakeholders such as development partners, contract manufacturing or laboratory organizations and regulatory authorities.
Duties:
To provide a QA oversight and leadership for R&D Brand Biologics projects from early development phases through to regulatory submissions and PAI:
To be QA representative on CMC teams
To oversee all QA activities from cell banking through to final release to clinical trial sites
Liaise with CMC project teams to ensure timely delivery of clinical trial supply materials
Prepare, manage and execute QA project plans
Prepare, or oversee management of, Product Specification Files
Review and approve Quality documentation relating to manufacture, testing and release of materials to be used in pre-clinical or clinical trials where appropriate, including those arising from validation and tech transfer activities
Provide quality oversight for complex development supply chains encompassing internal and external suppliers of raw materials, drug substance and drug product manufacture and testing related to clinical trial supplies
Participate in, and lead as required, investigations into project related OOS's, deviations, complaints
Communicate quality issues to releasing QP(s)
Identify quality risks associated with the project and assist in preparing mitigation plans
Identify and escalate any quality related risks or concerns to CMC-lead and senior management
Works with other area of PDQA to harmonize diverse development group efforts such as biologics/device
Mentor and support other CMC project leads
Build relationships with key stakeholders e.g. R&D, Operations, Reg Affairs
Apply the quality systems in conformance with Biologics Quality Policies to ensure compliance with cGMP in line with all licensed activities
Participate in audit plans and resource requirements and internal and vendor audit programmes.
Experience
Third Level Degree (Biology, Chemistry or Health Related Science)
1 Years Previous Experience in a Pharmaceutical R&D or Product Development QA
3-5 Years in a Pharmaceutical Quality role in a relevant Manufacturing Environment
Experience in Quality Systems, Quality Methods, Statistics, Product Qualification / Validation, and a basic understanding of Clinical Product Supply Requirements
Eligibility to act as a QP / trainee QP would be an advantage
If you would like to be considered for this fantastic opportunity why not contact me directly on my mobile 00353 (0) 87 25 35 247; Just ask for Patrick.
Alternatively, follow the links below and send me your CV.
Other Roles @ ISS Ltd:
QP / Quality Manager
Quality Assurance Process Design Engineer
Key Words: Pharmaceutical R&D / Quality Manager / Quality Assurance / Quality / QP / QA / R&D / Product Development QA / Pharmaceutical / GMP / Mayo /Ireland
Independent Search Solutions (ISS Ltd) is as the name suggests an Independent Recruitment Agency that aims to treat all its applicants with the up-most respect and in a professional manner. With a Company code of practice in place, you can be assured that your details will not be shown to any of ISS Ltd's clients without your consent.