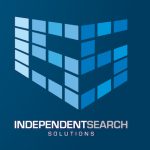 Website Independent Search Solutions Ltd
My client who designs and develops a range of consumable Medical Devices used across the Healthcare Sector has a need for another Senior R&D Engineer.
This role will see you working on a range of Projects with a focus on early-stage development.
Based on the west coast of Ireland this facility has growth plans for its R&D Team and opportunities to move into Senior Management for Engineers who want to develop their careers.
There is the option for Hybrid working, but we need you 60% on site and as such you will need to relocate to the area if you do not already live within commuting distance.
As well as a Signing Bonus (€) there is also a competitive Relocation Allowance (€) – APPLY TODAY
Senior R&D Engineer / Medical Device R&D / Research & Development Engineer / Design Controls / R&D Manufacturing / New Product Introduction / Material Science Engineer / Polymers / AutoCAD / Medical Device / Mayo / Ireland
We will also consider hiring this role at Engineer Level, 3-5 Years' experience (€55k – €65k Basic)
Job Title: Senior R&D Engineer
Location: Co. Mayo
Package:
• Full Time / Permanent (Mon – Fri) 60% On-site
• €80k – €85k+ Basic (Dependent on Experience & Open to Negotiation)
• Annual Bonus
• Health Insurance
• Pension
• Parking
• Canteen
• Paid Annual Leave
• Relocation Package (€)
Role:
The Senior Research & Development Engineer will be capable of utilizing their expertise and skills in the successful development of new products. Working collaboratively in a cross functional environment you will successfully complete project goals and will be capable of interfacing with senior management within the organization.

Duties:
• Representing the product development function in cross-functional product commercialisation teams from Front End Innovation through to Commercial Launch
• Design and development of new products, including concept development, high-level design feasibility, prototype development, detailed design, test method development, design verification/validation, shelf-life determination, and product commercialisation
• Application of both new and existing technologies, materials, and processes to deliver the optimum product design ensuring the establishment of excellent standards of performance
• Liaising with clinicians and with customers to understand their needs and to therefore optimize product functionality and performance
• Preparation of technical documentation in accordance with regulatory and design control requirements and with the company's development processes
• Developing a high level of understanding of internal customer requirements
• Conducting sophisticated analysis of data and developing detailed reports documenting results, conclusions, and recommendations
Company: An established Multinational with Manufacturing and R&D facilities on-site in Ireland. Manufacturing a range of disposable Medical Device Products used across the Healthcare Sector.
Experience:
• Third Level Degree (Hon) in Mechanical / Biomedical Engineering or Materials / Polymer Science. A Masters or PhD in Engineering or Material / Polymer Science is a distinct advantage
• 5-8 Years commercial experience in a R&D role, Medical Device Industry
Skills Matrix:
• Experience in medical device design principals, material selection, design concept validation and test method development is required
• Experience of working under medical device design controls, with proven knowledge of design verification/validation and design/process FMEAs is required
• Demonstrated understanding of various types of manufacturing, mechanisms, materials, tolerance-analysis and design-for-manufacturing is required
• Experience of medical device regulations including GMP (Good Manufacturing Practices), QSR (Quality Systems Regulations) and ISO quality requirements is required
• Strong initiative and follow through in executing project responsibilities, overcoming obstacles and balancing multiple priorities effectively through strong technical and/or project leadership experience is required
• A demonstrated track-record of being part of successful cross-functional product development teams is required
• Excellent problem solving, decision making, and root cause analysis skills are required.
• The ability to effectively communicate concepts, ideas and knowledge to all levels of the organisation is required
• Proficiency with MS Office suite is required
• Proficiency with CAD software is required

If you would like to be considered for this fantastic opportunity, follow the links below and send me your CV.
Alternatively give me a call to 00353 (0) 87 25 35 247, Just ask for Patrick.
Key Words: Senior R&D Engineer / Medical Device R&D / Research & Development Engineer / Design Controls / R&D Manufacturing / New Product Introduction / Material Science Engineer / Polymers / AutoCAD / Medical Device / Mayo / Ireland
Independent Search Solutions (ISS Ltd) is as the name suggests an Independent Recruitment Agency that aims to treat all its applicants with the up-most respect and in a professional manner. With a Company code of practice in place, you can be assured that your details will not be shown to any of ISS Ltd's clients without your consent.