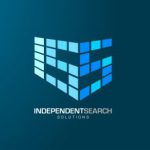 Website Independent Search Solutions Ltd
Working with US and European Stakeholders you will develop and execute a Supply Chain Strategy with a focus on managing Third-Party Manufacturing Suppliers.
My client which works in Surgical Medical Devices has its Head Office in the US and has plans to grow their Dublin Office (Current Head Count 10). As such this critical role will see you taking on many responsibilities and allow for you to put a real mark on the European Operations.
I am also willing to consider hiring this role at Management Level (No Direct Reports for 12/18 Month Plus) – APPLY TODAY
Supply Chain Specialist / Supply Chain Planner / Procurement / Sourcing Specialist / Master Planner / SAP / Certified Purchasing Manager / Certified Professional in Supply Management / Medical Device / Dublin / Ireland
Job Title: Senior Supply Chain Planner
Location: Dublin (D12)
Travel: 25% (Within Europe)
Package:
Full Time / Perm
80% Plus Work from Office
€55k – €65k Basic (Dependent on Experience & Open to Negotiation)
Annual Bonus
Pension
Health Insurance
Relocation Package (Within Ireland & Europe)
Parking
Paid Annual Leave
Role:
The Senior Supply Chain Planner is responsible for the supply planning, procurement, and management of orders of medical devices and services from approved suppliers in alignment with forecasted net requirements. This role drives effective supply planning through a deep understanding of both internal and external constraints, analysis of data, assessment/mitigation of risk, and effective problem solving. This role interfaces with the other departments to align on and achieve organizational objective.
Duties:
Supplier Relationship Management: Collaborate with key suppliers to map out and expand knowledge of supply chain, identifying opportunities for lean improvements resulting in a joint benefit to the company and supplier. Leverage supplier expertise and/or technology to harness improvements regarding design, product quality improvements, and reduced total costs.
Supplier Quality: Collaborate with Global Supplier Quality team to lead new supplier qualification efforts. Coordinate cross functional and business discussions to drive continuous improvement opportunities throughout the supply chain. Assist in execution of audit plans where requested. Engage suppliers in efforts to provide long term solutions to quality issues. Participate in contract negotiations with external contract-manufacturing and other supply partners. Evaluate bids and award business to suppliers based on best quality, price, and lead time performance. Place and manage purchase orders.
Service and Supply Security: Develop supplier relationships resulting in optimized supply chain efficiencies, global buying power and security of supply. Evaluate supplier's capabilities and capacities while implementing plans to ensure adequate supply of materials. Negotiate agreements with suppliers that include supply flow strategies and supply protection.
Total Cost Optimization: Analyse market trends from various sources to forecast market supply and price conditions. Collaborate with suppliers to identify and implement initiatives reducing total delivered costs. Align with appropriate business units to further category sourcing opportunities which provide total cost savings to the business.
Contractual Agreements: Develop and negotiate contractual agreements to provide price protection and supply security with advice from legal, business, and technical functions. Execute requirements per terms of the agreements.
Visit existing and potential Supplier Facilities: Evaluate manufacturing processes, capabilities, recent investments, potential for growth, performance trends, etc.
Experience:
Third level Degree
5-8 Years' experience in a similar role (Supply Chain / Purchasing / Sourcing / Multinational / Regulated Manufacturing)
Proficiency in SAP
APICS CSCP/CPIM certification preferred
If you would like to be considered for this opportunity why not contact me directly on my mobile 00353 (0) 87 25 35 247; Just ask for Patrick.
Alternatively, follow the links and send me your CV.
Key Words: Supply Chain Specialist / Supply Chain Planner / Procurement / Sourcing Specialist / Master Planner / SAP / Certified Purchasing Manager / Certified Professional in Supply Management / Medical Device / Dublin / Ireland
Independent Search Solutions (ISS Ltd) is as the name suggests an Independent Recruitment Agency that aims to treat all its applicants with the up-most respect and in a professional manner. With a Company code of practice in place, you can be assured that your details will not be shown to any of ISS Ltd's clients without your consent.