Full Time
This position has been filled.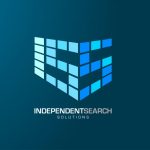 Website Independent Search Solutions Ltd
The Supply Chain Planner will be responsible for generating the Master Demand / Supply for each Business Unit per month.
A large Multinational (Pharmaceutical) you will take account of Demand, Customer Orders, Inventory Levels, Capacity and Capacity Constraints, ensuring the smooth and efficient running of this highly diversified business.
You will ideally have 5 Years Plus experience in a Supply Chain Position (Senior Analyst, Manager or Master Planner).
We are only considering candidates from a Manufacturing background and would be keen for you to have Supper User Proficiency in SAP – APPLY TODAY
Supply Chain Planner / Supply Chain Manager / Supply Chain Analyst / Supply Chain / Master Planner / SAP / Manufacturing / Mayo / Ireland
Relocation Package Open to European and Irish based Candidates
Job Title: Supply Chain Business Analyst / Master Planner
Location: Co. Mayo, Ireland
Package:
Full Time / Permanent
€ – Basic (Dependent On Experience & Open to Negotiation)
Bonus
Relocation Package (Within Ireland & Europe)
Pension
Health Insurance
Parking
Canteen
Paid Annual Leave
Educational Assistance
Role:
The Supply Chain Business Analyst / Master Planner is responsible for generating the master demand / supply plan for each BU monthly, taking account of Demand Forecast, Customer Orders, Inventory levels, Capacity and Capacity constraints in the 0 to 24 month window. The role also supports the Supply Chain function with business, process and systems analysis providing tools and automation to enhance current processes and insight and recommendations from such analysis
Demand & Supply Planning:
Review demand forecasts both internally and with the regions
Provide monthly demand/capacity analysis for Filling and Packaging for each BU for review and agreement at the BU Supply review Meetings
Compile a monthly S&OP package for review at SLT
Ensure Inventory levels for WIP and Finished Goods are managed at agreed levels and provide forecasts to Finance
Provide Finance with forecasted production reports to facilitate quarterly financial reporting / projection of overhead absorption
Capacity Planning:
Maintain a capacity data base that accurately reflects and models Work Centre capacities throughout the site
Execute Rough Cut Capacity Analysis for the 0 to 60 month window
Effectively manage top level plan for schedule time required for Preventive Maintenance, media runs, Engineering / Manufacturing Support requests or any other capacity constraining activity
Planning Analytics:
Create informative, actionable and repeatable reporting that highlights relevant business trends and opportunities for improvement
Perform daily, weekly and monthly reviews and analyses of current processes using operational metrics and reports
Support other Supply Chain depts. with system and process improvement and analysis
Conduct insightful, ad hoc analyses to investigate ongoing or one-time operational issues
Experience:
Third level Degree
A minimum of 5 years' experience in business analysis or master scheduling role
5 Years in the Manufacturing Sector
Supper User Proficiency in SAP
If you would like to be considered for this opportunity why not contact me directly on my mobile 00353 (0) 87 25 35 247; Just ask for Patrick.
Alternatively, follow the links and send me your CV.
Key Words: Supply Chain Planner / Supply Chain Manager / Supply Chain Analyst / Supply Chain / Master Planner / SAP / Manufacturing / Mayo / Ireland
Independent Search Solutions (ISS Ltd) is as the name suggests an Independent Recruitment Agency that aims to treat all its applicants with the up-most respect and in a professional manner. With a Company code of practice in place, you can be assured that your details will not be shown to any of ISS Ltd's clients without your consent.