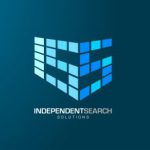 Website Independent Search Solutions Ltd
At Independent Search Solutions Ltd we currently have a position for a Midwife who is interested in making the move into a commercial role.
You will ideally be based between North Dublin and Belfast for ease of access to the major Hospitals along the M1 Corridor, with some travel to other hospitals across Ireland also expected.
Full training will be supplied on all my clients Gynae Devices and Equipment, but you must have a min. of 5 Years previous experience working in Female Health (ideally Midwifery).
This is a fantastic opportunity for a Nurse who wants to make that move into the commercial world, as full product training is supplied as well as mentoring by established Sales Rep's in the market.
You will need to have a "real internal drive" and exceptional communication and influencing skills to succeed in this demanding role.
If you feel you have what it takes – APPLY TODAY
Midwife / Midwifery / Nurse / Gynaecology / Urology / Clinical Nurse / Hospital Sales Specialist / Territory Account Manager / Female Healthcare Specialist / North Dublin / Belfast / Ireland
Job Title: Gynaecology Territory Account Manager
Territory: M1 Corridor (North Dublin to Belfast)
Package:
€ – Basic (Dependent on Experience & Open to Negotiation)
Commission (15% – 20%)
Company Car (Fuel Card, Tolls, Insurance, Maintenance)
Lunch Allowance / Expense Account (Credit Card)
Mobile Phone
Laptop
Paid Annual Leave
Role:
The Territory Manager will achieve sales and market share objectives by promoting a range of Gynae / Urology Devices to Key Opinion Leaders and Large Hospital Groups across the Territory. There will be 12 weeks in-hospital observational training, where you will be shadowing another experienced Territory Manager who will be clinically supporting cases.
Duties:
Provide customers with technical advice and appropriate training on the safe and effective use of the company's products and surgical techniques
Engage with both existing and new HCP to develop robust sales opportunity pipeline and advise appropriate sales leads
Maintain up-to-date records of customer activity on the company's CRM system, including information on customer usage, purchasing protocols and relevant competitor activity, working jointly with the appropriate Territory Manager/Sales Lead
In addition to the customer facing activity, the Clinical Specialist will also support the development of product & procedure knowledge with the sales team. This may be teaching in a theatre setting, classroom teaching, or involvement in our Induction Training Programme
Experience:
5 – 8 Years' experience specifically in Female Health Nursing (ideally Midwifery)
Full Clean Driving License
Specific experience in Urology, Gynaecology Surgical Devices a major advantage
Personal Characteristics:
Communication & influencing skills at an advanced level
Ability to create a positive impact and convey confidence and credibility to others in a Clinical Environment
Driven by a desire to succeed and a work ethos to match
The Motivation to overcome setbacks and rise a challenge
If you would like to be considered for this opportunity, follow the links below and send me your CV.
Key Words: Midwife / Midwifery / Nurse / Gynaecology / Urology / Clinical Nurse / Hospital Sales Specialist / Territory Account Manager / Female Healthcare Specialist / North Dublin / Belfast / Ireland
Independent Search Solutions (ISS Ltd) is as the name suggests an Independent Recruitment Agency that aims to treat all its applicants with the up-most respect and in a professional manner. With a Company code of practice in place, you can be assured that your details will not be shown to any of ISS Ltd.'s clients without your consent.