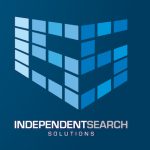 Website Independent Search Solutions Ltd
My client one of the main distributors of Medical Equipment to GP Surgeries (Primary Care Practices) has a role for a Field Service Engineer.
Working in a Field Service capacity you will manage the Installation, Maintenance, Training, and up-keep on a range of Equipment.
This role comes with a 1 Month On-site Training at my clients' facilities as well as field support for new starters into the Medical Industry, but you must have a third-level degree in Electrical / Mechanical Engineering.
You will ideally be coming from a Service Engineering background, but I am open to considering all relevant experience in electronic and mechanical system troubleshooting.
Covering the west of Ireland, you will ideally be based in or near Galway – APPLY TODAY
Field Service Engineer / Medical Equipment / Equipment Trouble shooting / Medical Equipment Maintenance / Up-grades / Calibration / Electro-Mechanical Systems / Galway / Ireland
Job Title: Field Service Engineer
Territory: Mainly Galway & West Coast
Package:
Full Time / Permanent (Mon – Fri 09:00 – 5:30)
€40k Basic (Room to negotiate for exceptionally qualified candidates)
Company Vehicle
Pension
Life Assurance
Disability Benefit
Paid Annual Leave
Mobile, Laptop, iPad
Lunch Allowance (€)
Role:
The Field Service Engineer is responsible for performing the on-site installation, service, maintenance, validation, upgrade, calibration and repair of complex equipment and systems.
You will investigation faults and the approval and sign off documentation and checklists certifying the correct functioning of devices and systems.
Application support and the provision of customer operational and maintenance training is a key element of the role. The field service engineer serves as the company liaison with customer on administrative and technical matters for assigned projects. This role reports directly to the Engineering manager.
Duties and Responsibilities:
Fault finding, service and repair of Medical Equipment
Updating service and repair system
Requisitioning spare parts with procurement team
Attending training courses and refresher training as required
Review of process and equipment maintenance documentation and SOPs as necessary
Carry out all activities in compliance with company, EHS & regulatory requirements
Participate in Cross-Functional teams, as necessary
Ensure compliance with all quality, health & safety, company, and customer site regulations
Work in accordance with Work Instructions, Safe Working Practices and Method Statements ensuring relevant paperwork is completed in an accurate timely manner
Attend internal & external training courses
Conduct on-site installation of complex equipment and follow testing procedures to ensure proper working order
Conduct on-site scheduled, planned Preventative Maintenance visits
Provide troubleshooting and repair support for customers and other field service personnel.
Travel, often on short notice, to customer sites to resolve problems or support other field service personnel
Complete and submit field service reports
Provide training for customers and users on system maintenance.
Experience:
2 Years plus working on Servicing Equipment (Ideally Medical, Scientific)
Third Level University Degree in Electrical Mechanical Engineering
Hands on technical experience installing, troubleshooting, repairing, and calibrating complex equipment
Full clean drivers' licence
If you would like to be considered for this opportunity just follow the links below and send me your CV.
Key Words: Field Service Engineer / Medical Equipment / Equipment Trouble shooting / Medical Equipment Maintenance / Up-grades / Calibration / Electro-Mechanical Systems / Galway / Ireland
Independent Search Solutions (ISS Ltd) is as the name suggests an Independent Recruitment Agency that aims to treat all its applicants with the up-most respect and in a professional manner. With a Company code of practice in place you can be assured that your details will not be shown to any of ISS Ltd's clients without your consent.