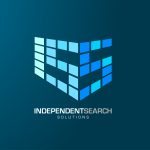 Website Independent Search Solutions Ltd
I am keen to speak with established Orthopaedic Sales Specialists who wish to make a move within the industry.
You will need to have 2-5 Years In-Theatre Surgical Sales Experience and be comfortable communicating complex clinical information to Consultant Level Surgeons.
This position will see you working in Surgical Reconstruction & Trauma and will also include my clients Robotics Range of Devices.
Full training will be supplied on all the of products.
Your capacity to sell, build clinical relationships, problem solve, and open new opportunities will all be examined during the recruitment process – APPLY TODAY
Hospital Sales Specialist / Hospital Sales / Sales / Hospital Sales / Theatre Sales / Surgical Sales / Medical Device Sales / Field Sales / Territory Account Manager / Orthopaedics / Recon / Robotics / Dublin / Ireland
I am also opened to considering an Orthopaedics Theatre Nurse who is looking to make a move into Clinical Sales.
Job Title: Hospital Sales Account Manager (Surgical Orthopaedics)
Territory: Dublin / Leinster
Package:
€ – Basic Dependent on Experience & Open to Negotiation
Commission (Paid Every Quarter) €20k
Company Car Audi A4 & Fuel Card
Pension
Lunch Allowance / Expense Account (Credit Card)
Mobile Phone
Laptop / iPad
Paid Annual Leave
Role:
The Hospital Sales Specialist will achieve sales and market share objectives by selling and demonstrating a range of Surgical Ortho Devices to a large customer base of hospitals across Territory.
Duties:
Develop relationships with key customers into lasting business partnerships
Achievement of sales plans on a quarterly and annual basis
Assist customers with clinical, technical, and commercial inquiries
Business planning and implementation throughout area of responsibility
Development of new business opportunities and determination of new client and market potential
Provide feedback on customers, promotional programs, and environmental changes and provide ideas to improve product and company performance in the marketplace
Implementation of new product launches and other corporate activities within area of responsibility
Attendance at relevant conferences and meetings
Products: Will include a range of Orthopaedic Products (Recon) & (Trauma) used in a Theatre / Surgical environment and my client's range of Robotics Devices used in Ortho Surgery
Customers: Orthopaedic Surgeons, Theatre Staff and Procurement across the Dublin / Leinster Territory
Experience:
2 – 5 Years Hospital Sales Experience (Surgical Sales)
Full Clean Driving License
A Nursing (RGN) / Medical background (Desirable)
Specific experience with Surgical Orthopaedic Products essential
Personal Characteristics:
Entrepreneurial mindset, ability to identify opportunities and rise to the challenge of securing them
Sales focused with communication & influencing skills at an advanced level
Ability to create a positive impact and convey confidence and credibility to others in a Clinical Environment
Driven by a desire to succeed and a work ethos to match
The Motivation to overcome setbacks and rise a challenge
If you would like to be considered for this fantastic opportunity why not contact me directly on my mobile 00353 (0) 87 25 35 247; Just ask for Patrick.
Alternatively follow the links below and send me your CV.
Other Ortho roles @ ISS Ltd;
International Educational Events Manager / Ortho / €45k
Orthopaedic Surgical Support Specialist / Dublin / €50k – €55k Basic
Ortho Clinical Support Specialist / Munster / €50k – €55k Basic
Spinal Surgical Sales Specialist / €55k – €70k+ Basic
Key Words: Hospital Sales Specialist / Hospital Sales / Sales / Hospital Sales / Theatre Sales / Surgical Sales / Medical Device Sales / Field Sales / Territory Account Manager / Orthopaedics / Recon / Trauma Robotics / Dublin / Ireland
Independent Search Solutions (ISS Ltd) is as the name suggests an Independent Recruitment Agency that aims to treat all its applicants with the up-most respect and in a professional manner. With a Company code of practice in place, you can be assured that your details will not be shown to any of ISS Ltd's clients without your consent.